Rapture #204: The Block's Layer 2 Scaling Solutions Report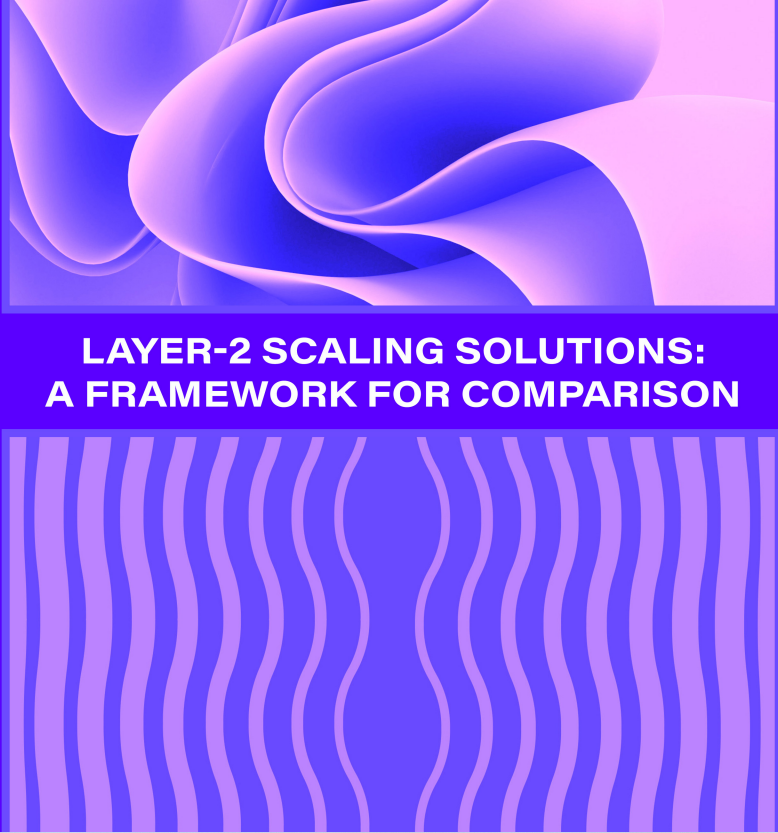 On May 5th, The Block released their Layer 2 Scaling Solutions: A Framework for Comparison. While this report was commissioned by Polygon, and thus gives special treatment to Polygon in particular, the data undoubtedly was insightful and presents the justification for why scaling solutions will continue to be adopted.
Let's go over some of the deets.
Throughput gains and fee reduction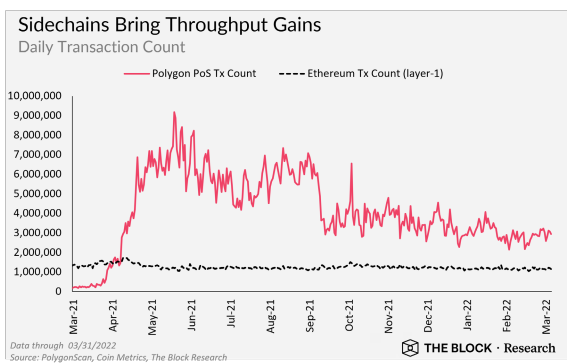 Based on the data, sidechains such as Polygon materially increase the throughput of transactions and dramatically decrease fees for users.
Polygon has processed between 2 million to 9 million transactions per day throughout this past year, while Ethereum has processed approximately 1 million to 2 million of transactions per day.
Furthermore, average fees per transaction on Polygon have been significantly lower than Etheruem, with fees usually being between $.001 to $.010 on Polygon compared to between $10 to $100 on Ethereum.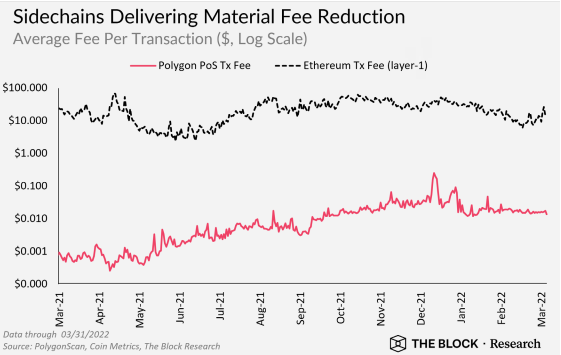 Attraction of venture capital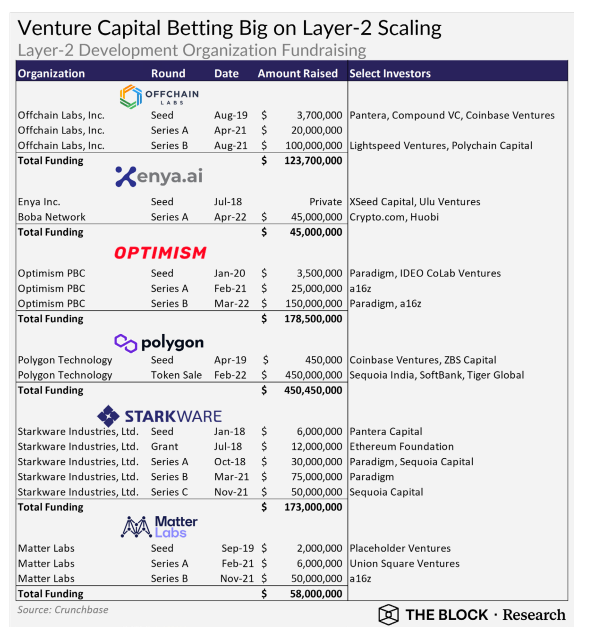 In reaction to the success of various scaling solutions, which I have covered before, VC capital has been pouring into the projects working on these new technologies.
The companies behind the tier 1 scaling solution implementations with the most traction have already raised in the hundreds of millions of dollars, while the tier 2 projects have raised closer to $50 million.
Regardless of the amount raised, nearly all of the companies behind major scaling solution implementations have valuations above $1 billion. StarkWare as of November 2021 was valued at $2 billion and is in the process of raising an additional $100 million at a $6 billion valuation. Furthermore, Optimism PBC's March 2022 raise valued the company at $1.7 billion, while Boba Network's April 2022 fundraise valued the project at $1.5 billion.
Ethereum has a long way to go in order to effectively support billions of users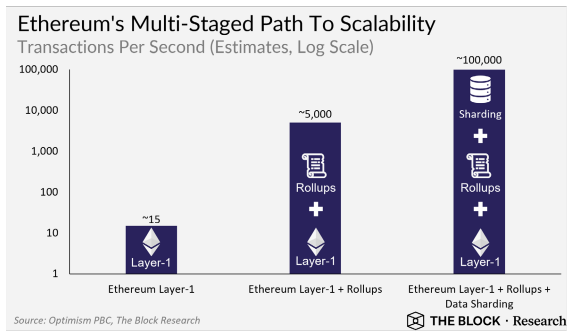 Even with the various scaling solutions implemented today, Ethereum still has a long way to go in order to reach global adoption.
While a roll-up centric world allows Ethereum to hit approximately 5,000 TPS (transactions per second), sharding will need to be implemented for the leading smart contract platform to reach around 100,000 TPS. Visa currently supports a TPS of 1,700, while Mastercard claims it can support a TPS of 5,000.
A roll-up centric Ethereum puts us in the same realm of one of the major credit cards. Still, sharding will need to be implemented for Ethereum to support the majority of global transactions.
That being said, users need to actually be using these L2s for them to benefit from the TPS increases they offer. Today, L2 user engagement still trails Ethereum by a large margin.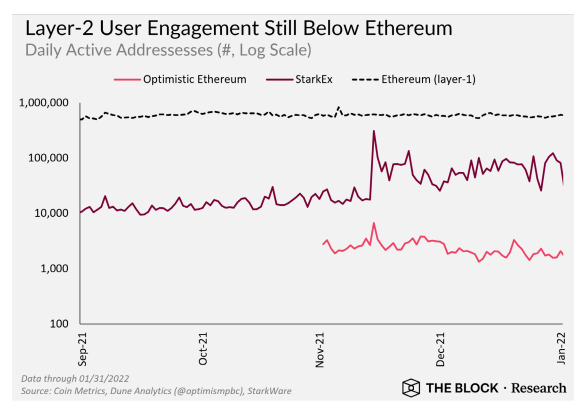 Polygon's daily active address count also still trails Ethereum, but by a much smaller margin.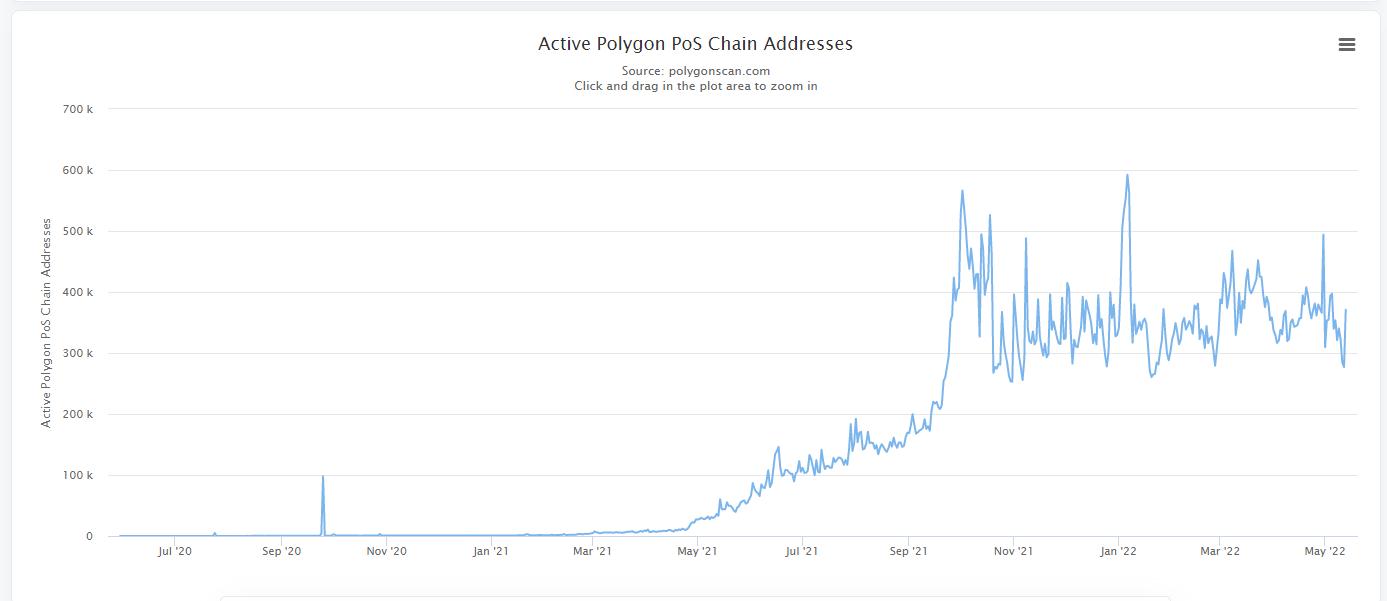 Takeaways
I still do not know which L2/sidechain will be the market winner, but tracking how these metrics change over time gives insight into how the L2/sidechain ecosystem is evolving and will hopefully lead me to the major winner.
Over the coming 1 - 2 years, I believe a L2/sidechain will have a higher daily active address count compared to Ethereum.
Disclaimer:
The Content on this email is for informational purposes only, you should not construe any such information or other material as legal, tax, investment, financial, or other advice. Nothing contained on this site constitutes a solicitation, recommendation, endorsement, or offer by Rapture Associates or Mattison Asher or any third party service provider to buy or sell any securities or other financial instruments in this or in in any other jurisdiction in which such solicitation or offer would be unlawful under the securities laws of such jurisdiction.
All Content on this site is information of a general nature and does not address the circumstances of any particular individual or entity. Nothing in the Site constitutes professional and/or financial advice, nor does any information on the Site constitute a comprehensive or complete statement of the matters discussed or the law relating thereto. You alone assume the sole responsibility of evaluating the merits and risks associated with the use of any information or other Content on the Site before making any decisions based on such information or other Content. In exchange for using the Site, you agree not to hold Rapture Associates, Mattison Asher, and  its affiliates or any third party service provider liable for any possible claim for damages arising from any decision you make based on information or other Content made available to you through the Site.