Rapture #177: Latest Stats on Scaling Solutions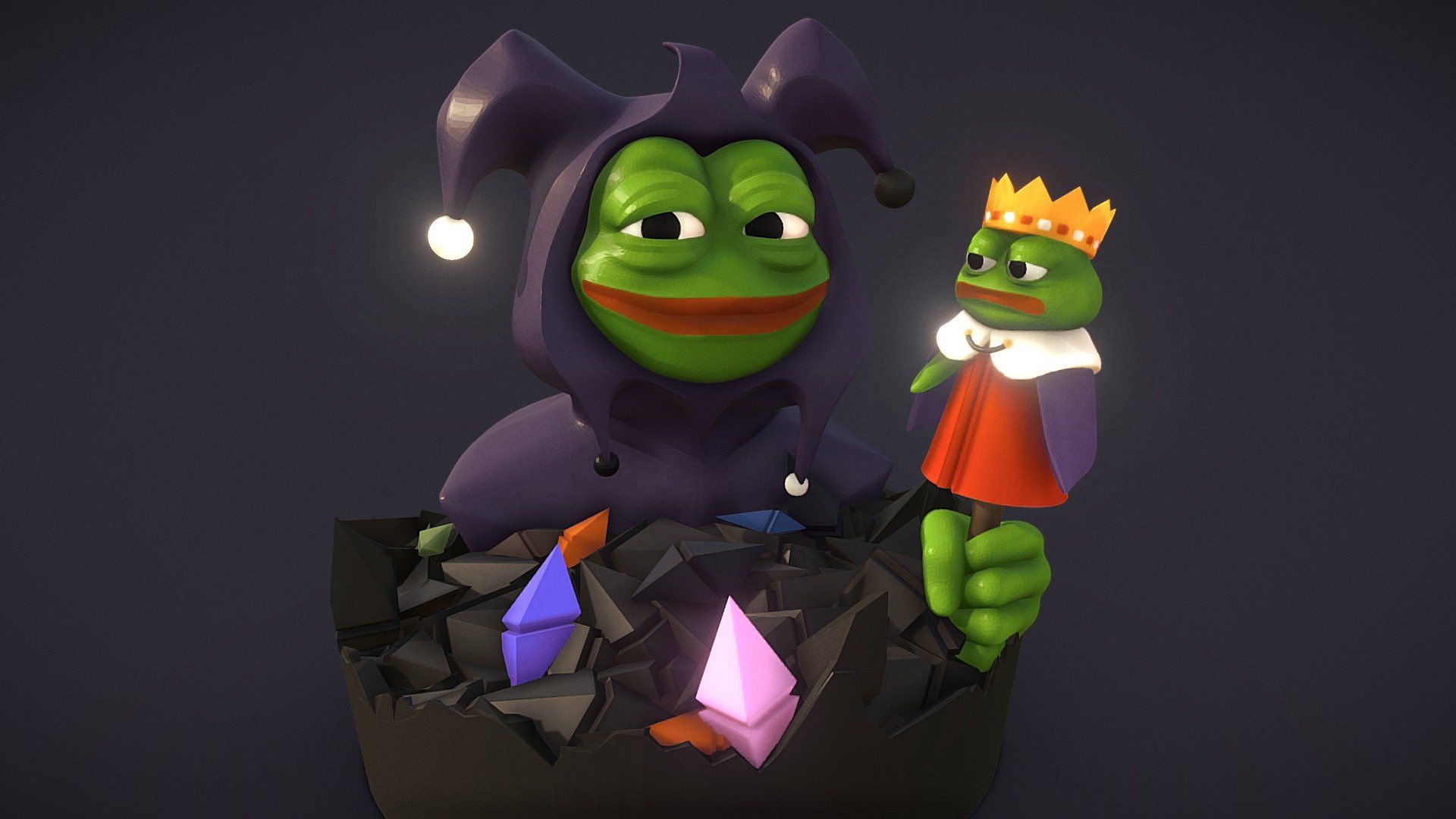 Earlier this week, I did a presentation on Optimism and other scaling solutions that have come to market. In case you missed it, I also covered many of these scaling solutions in writing here during Rapture #161: Different Scaling Solutions and Rapture #162: Optimistic vs. ZK Rollups. Since scaling solutions have been top of mind, I thought I would provide some stats on how the scaling solution ecosystem is developing.
TVL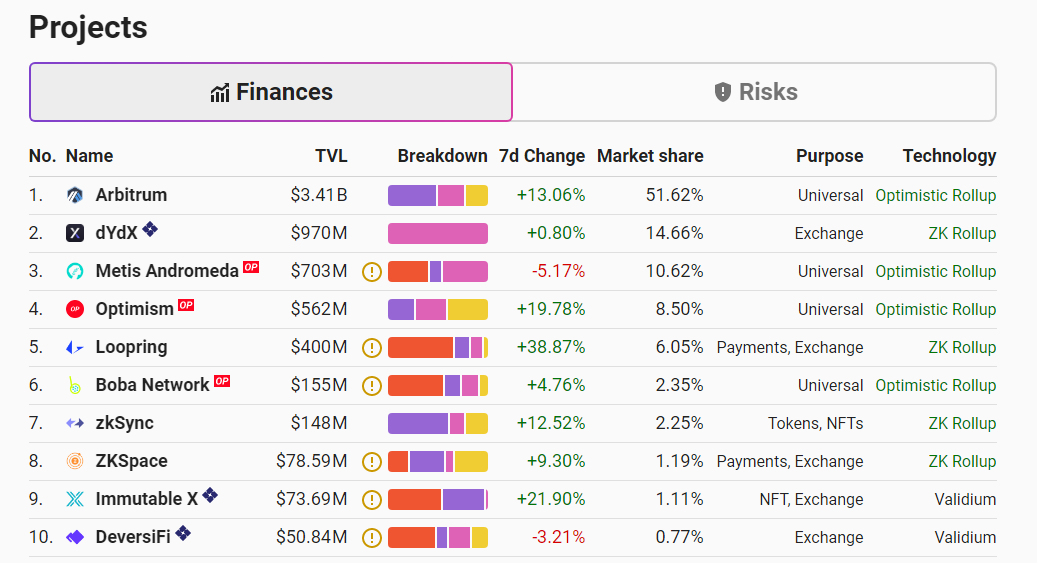 Today, Arbitrum is dominating the L2 space in terms of TVL. As you can see from the photo above, Arbitrum has been able to attract more than $3.4 billion in TVL, giving it a market share above 50%.
Arbitrum's success can largely be attributed to the fact that its developer documentation and on-boarding process is by far the most comprehensive of any L2 solution.
Currently, Optimistic Rollup based solutions comprise almost 75% of the market share of L2 solutions, which is quite a dominant position for any technology. While I still think it is way too early to determine which L2 technology and brand will be the big winner, Optimisitc Rollups has a pretty sizeable lead in terms of TVL adoption.
Fees
Despite being market leaders in terms of TVL attraction, optimistic rollup based scaling solutions clearly are lagging in terms of providing the lowest fees. From the picture above, one can see that it is typically more expensive to send ETH and swap tokens on Optimism/Arbitrum, which use optimistic roll ups, vs. ZKSync/Loopring, which use ZK Rollups. That being said, Boba Network, the cheapest of all L2 solution, is an outlier since they yield the cheapest fees and also utilize optimistic rollups.
Addresses and Transactions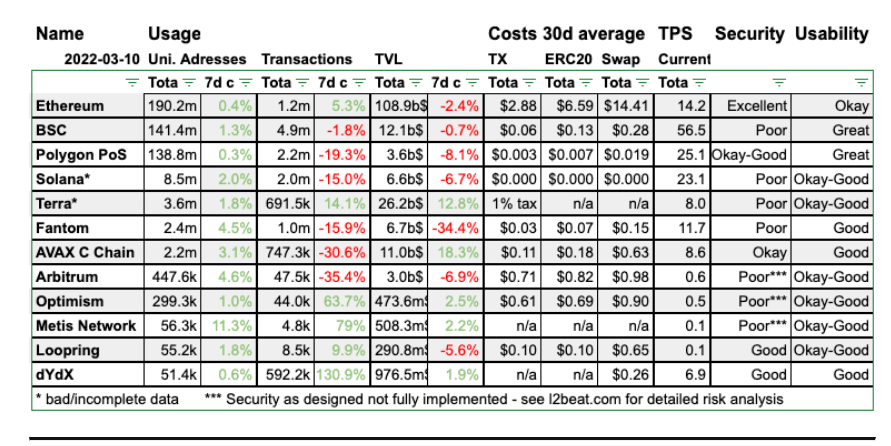 In terms of addresses, Optimistic Rollups are clearly significantly ahead of ZK Rollups, though both are significantly behind sidechains like Polygon. Optimistic Rollup based Arbitrum/Optimism together have 746,900 addresses, while ZK Rollup based Loopring/dydx have only been able to attract 106,600 addresses. Both types of scaling solutions look like nothing compared to Polygon, which has more than 138 million unique addresses.
Transactions tell a slightly different story, largely because dYdX has a standalone derivatives application that utilizes ZK Rollups. Both Arbitrum and Optimism have been able to attract just under 50,000 transactions, while Loopring has been only able to attract 8,500 transactions.
dYdX is the winner out of all of the L2 solutions tracked, as it has attracted almost 600,000 transactions.
Polygon still has significantly more transactions than any L2 at 2.2 million total transactions.
Takeaways
While it is still too early to determine an L2 winner, Optimistic Rollup based solutions clearly have a market lead over ZK Rollup based solutions. I personally find the ZK Rollup technology better, especially since it does not require a 7 day withdrawal process, which is a terrible user experience, but right now Optimistic Rollups are undoubtedly ahead.
Of course, both solutions still trail significantly to sidechain like solutions such as Polygon.
Disclaimer:
The Content on this email is for informational purposes only, you should not construe any such information or other material as legal, tax, investment, financial, or other advice. Nothing contained on this site constitutes a solicitation, recommendation, endorsement, or offer by Rapture Associates or Mattison Asher or any third party service provider to buy or sell any securities or other financial instruments in this or in in any other jurisdiction in which such solicitation or offer would be unlawful under the securities laws of such jurisdiction.
All Content on this site is information of a general nature and does not address the circumstances of any particular individual or entity. Nothing in the Site constitutes professional and/or financial advice, nor does any information on the Site constitute a comprehensive or complete statement of the matters discussed or the law relating thereto. You alone assume the sole responsibility of evaluating the merits and risks associated with the use of any information or other Content on the Site before making any decisions based on such information or other Content. In exchange for using the Site, you agree not to hold Rapture Associates, Mattison Asher, and  its affiliates or any third party service provider liable for any possible claim for damages arising from any decision you make based on information or other Content made available to you through the Site.