Rapture #134: Market Responds to Axie Infinity's Economic Changes
Back in December, I wrote about how Axie Infinity would have to change its SLP policies in order jump start user growth again. DAUs continued to sink in January, from approximately 2.5 million at the beginning of the month to 2.18 million on the 31st, a decrease of about 13% for the month, which is by far the greatest decrease in the past year. Revenue per day recently has been less than $300,000, a substantial decrease from their daily revenue in August that reached a peak of $17.5 million per day.
Yet on February 3rd, Axie Infinity announced that for the upcoming season they would be adjusting how SLP is awarded to users. In this newsletter, we will dive into these changes and how the market responded.
SLP Changes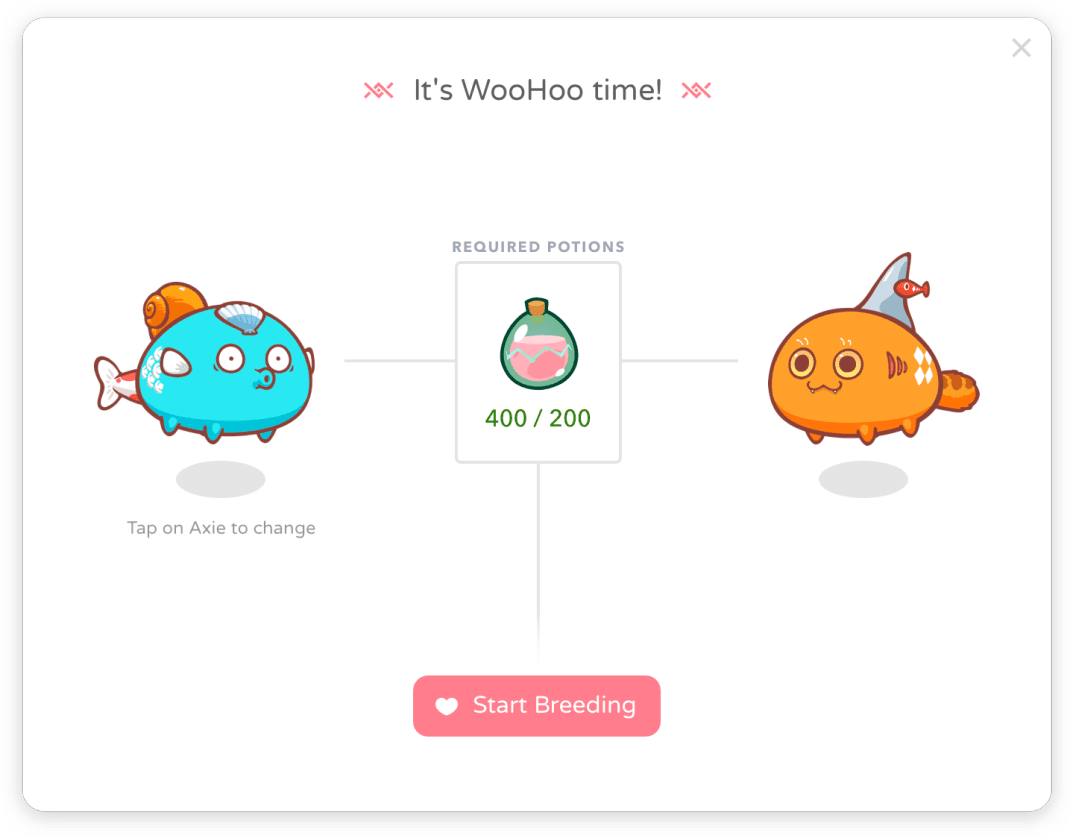 For season 20, there are some major changes coming to Axie Infinity's ecosystem. Adventure mode, which is usually what new Axie Infinity players first play, will reduce SLP rewards to 0. Furthermore, the daily quest SLP will be reduced to 0. Arena (i.e. PVP) awards will shift, reducing SLP rewards while increasing AXS rewards, and sub 800 MMR players will now earn 1 SLP per win.
These changes come after a study that discovered a total of 56% (16% from the daily quest and 40% from adventure/PvE mode). Consequently, daily SLP inflation should be reduced 56% to 126,808,086.2 SLP per day.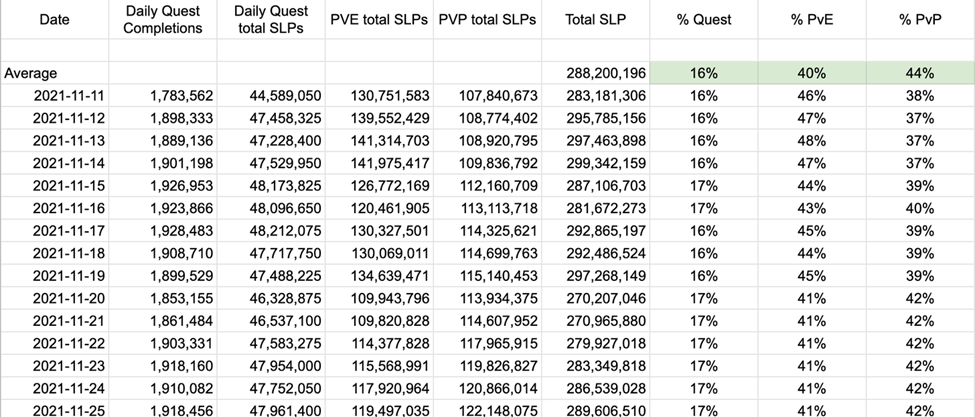 Approximately 48 million SLP are being burnt per day, meaning there is still net positive inflation of nearly 785,000 SLP in the ecosystem that has to be met by rising user demand for SLP assuming actions such as using the treasury to buy SLP on the open market are not taken.
Still, with upcoming burn mechanisms being introduced into the game in the near future like cosmetics, upgrade body parts, tournaments, and more, there has been a positive reaction that these steps are undoubtedly in the right direction. Furthermore, while the details of the PVP SLP reduction were not outlined, if they are actually implemented, that could further reduce SLP inflation.
Market Reaction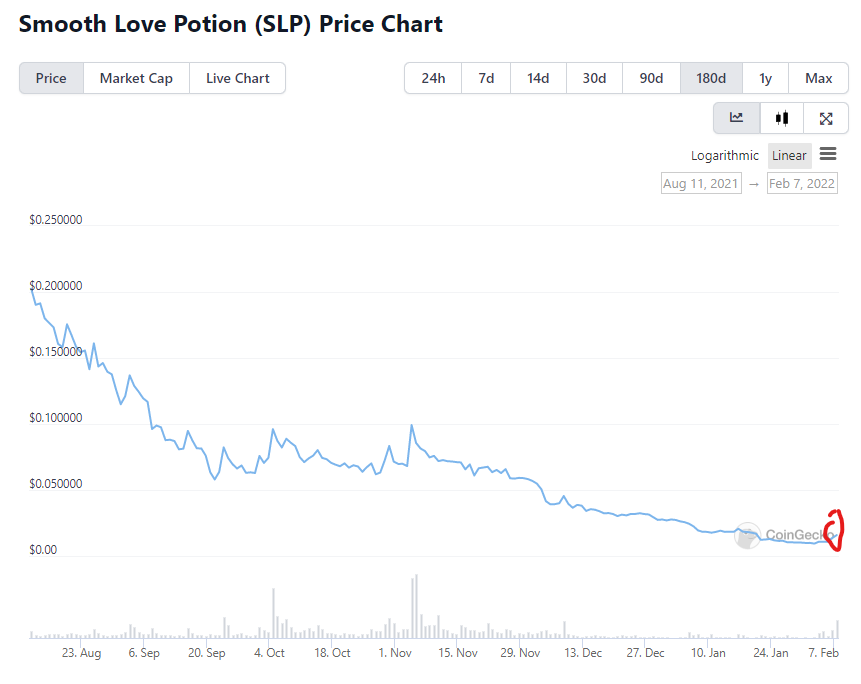 The market reaction to these changes has been nothing short of astounding. Since the announcement of these changes on February 3rd, AXS has increased from $46.88 to $71.47, an increase of more than 50%. Furthermore, what is more promising in my opinion for the longevity of AXS, SLP has increased from $.0089 to $.0130 dollars, an increase of 46%.
It will be incredibly important to monitor if the rise in SLP here is sustainable, especially in the context of a decreasing user base. These changes are not the first ones to be tried to stop the bleeding in SLP, though I do believe they are the most well thought out. For example, changes were announced in December that led to a price increase in SLP of nearly 40% in 2 days, only to see SLP drop 59% in the following month and even more up until today.
Another interesting fact is this sustained bid for AXS these past 48 hours has been completely driven by South Korean exchanges like Upbit, where volume is more than 4x larger than Binance, which is usually the largest exchange for AXS. Volumes haven not been this high for AXS (currently nearly $1.5 billion in the past 24 hours) since its November peak when it hit about $160.
Takeaway
I might be coping since I sold my second batch of AXS, but from a fundamental's perspective, I would like to see this change in trend for SLP to the upside to be sustained and yield a corresponding growth in users for me to be convinced that Axie infinity has solved its SLP problem.
If the crypto market overall continues to brighten, more rope for Axie Infinity to prove it has solved the SLP problem will likely be given, which could lead to further bullish action especially if SLP continues to increase.
Still, revenue per day is 1.7% of what the peak was for the game back, though revenue will likely be the lagging indicator in this equation.
All eyes on traditional markets this week and their linkage to crypto.
Disclaimer:
The Content on this email is for informational purposes only, you should not construe any such information or other material as legal, tax, investment, financial, or other advice. Nothing contained on this site constitutes a solicitation, recommendation, endorsement, or offer by Rapture Associates or Mattison Asher or any third party service provider to buy or sell any securities or other financial instruments in this or in in any other jurisdiction in which such solicitation or offer would be unlawful under the securities laws of such jurisdiction.
All Content on this site is information of a general nature and does not address the circumstances of any particular individual or entity. Nothing in the Site constitutes professional and/or financial advice, nor does any information on the Site constitute a comprehensive or complete statement of the matters discussed or the law relating thereto. You alone assume the sole responsibility of evaluating the merits and risks associated with the use of any information or other Content on the Site before making any decisions based on such information or other Content. In exchange for using the Site, you agree not to hold Rapture Associates, Mattison Asher, and  its affiliates or any third party service provider liable for any possible claim for damages arising from any decision you make based on information or other Content made available to you through the Site.