Rapture #93: The Bedroom Problems of Axie Infinity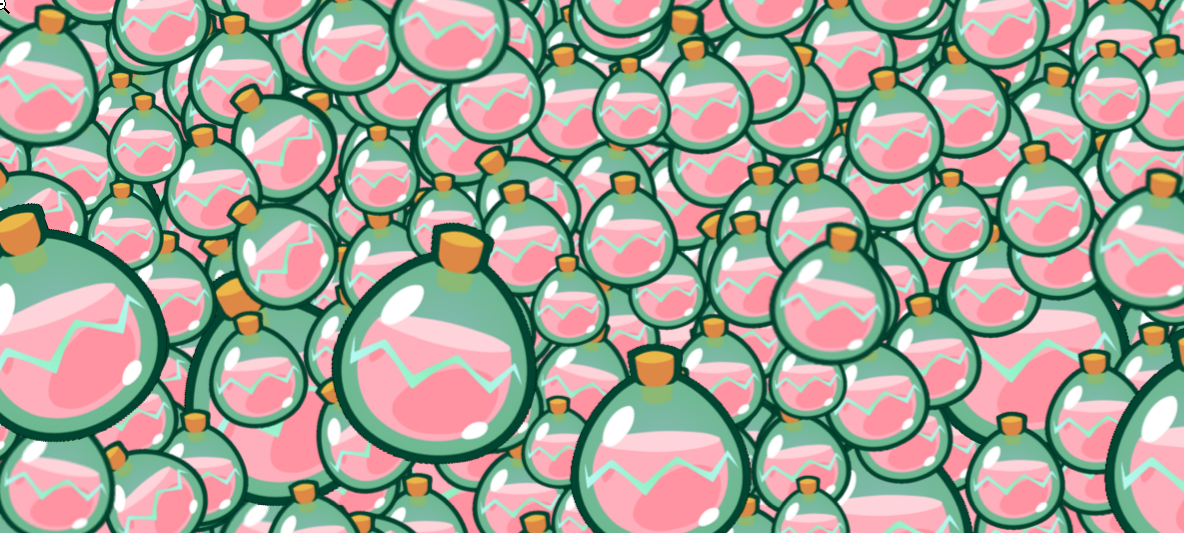 Love for Axie Infinity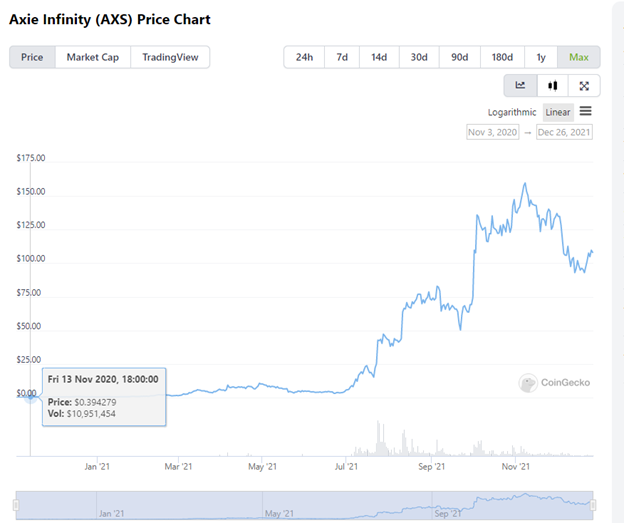 Let me start off by saying I absolutely adore Axie Infinity. Not only has the game provided better income to millions of people in places like the Philippines than the current alternatives, but, more selfishly, AXS (Axie Infinity's Governance token) has been my all time greatest trade.
Back in November of 2020, I invested approximately 10 – 20% of my AUM into AXS the first month that it traded on the secondary market. I sincerely appreciate the community Axie Infinity has built, the innovation of the play to earn business, and the unbelievable price appreciation AXS has experienced.
Life Can't be Perfect all the Time
Yet by all metrics, Axie Infinity's explosive growth has slowed. Since the beginning of December, DAUs and monthly volume have consistently been decreasing.
Furthermore, daily revenue has fallen dramatically, from a height of $17.5 million on August 7th to $630,153 on December 25th.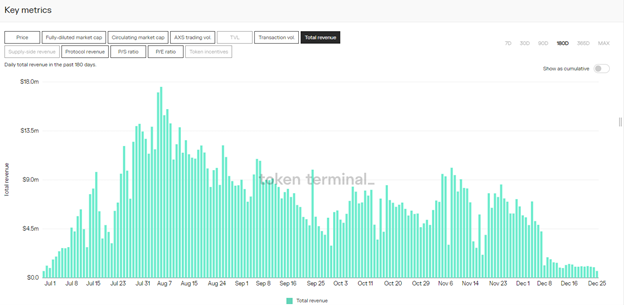 Of course, the recent devastating typhoon in the Philippines, which is by far where the largest user base of Axie Infinity resides, could be one the explanations for the recent drop in growth. Still, growth and revenue had largely stalled out in November, meaning the worrying trend existed prior to the typhoon.
So what is causing this slowdown in growth, and can the game developers over at Sky Mavis (creator of Axie Infinity) do anything about it?
The Love Ain't so Smooth Anymore
If I had one chart to show the root of the Axie Infinity problem, it would be this one: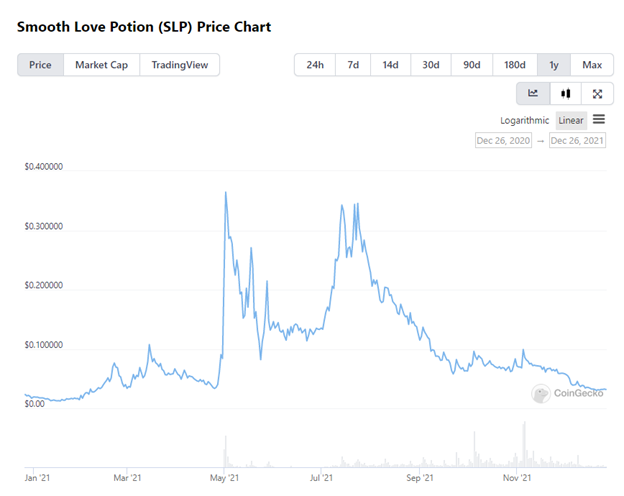 SLP (smooth love potion) is the in-game token users who play Axie Infinity earn. Users subsequently sell SLP for cash or use it to breed Axies, which they then sell for cash. When the price of SLP is low, users are earning less money playing Axie Infinity. Thus, there is less of a carrot incentivizing them to play daily and to attract new users to play the game.
Of course, the developers behind Axie Infinity know the low SLP price is something that needs to be addressed and are actively working on solutions.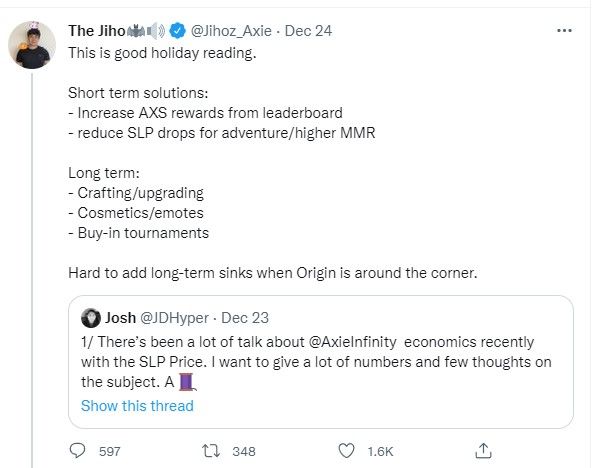 The main long-term solutions center around using SLP in order to upgrade various parts of one's Axie (in game character required to play Axie Infinity) and using SLP to craft new items for their Axies. These changes creates a constant demand for acquiring and then subsequently burning SLP in order to access the upgrades.
Furthermore, once RON, the native token for Axie Infinity's sidechain, is priced on the secondary market, there should be a greater incentive to liquidity provision on Ronin's native DEX, Katana. In exchange for provisioning SLP, users receive RON tokens. While enticing today, once users know how much RON tokens area worth, there should be an even larger incentive to provision on Katana.
My Take
While there are questions regarding the sustainability of Axie Infinity's tokenomics, the approximately 200% APY (if you opt to restake the 111% APR weekly) users are receiving for staking their AXS makes it incredibly difficult to liquidate a position fully. Just over a month ago, I liquidated around 50% of my AXS position around a weighted average price of $125. I have opted to keep the rest of my position staking to earn that sweet, sweet yield.
Clever tokenomics can really make all the difference!