Rapture #218: Increasing Solana Adoption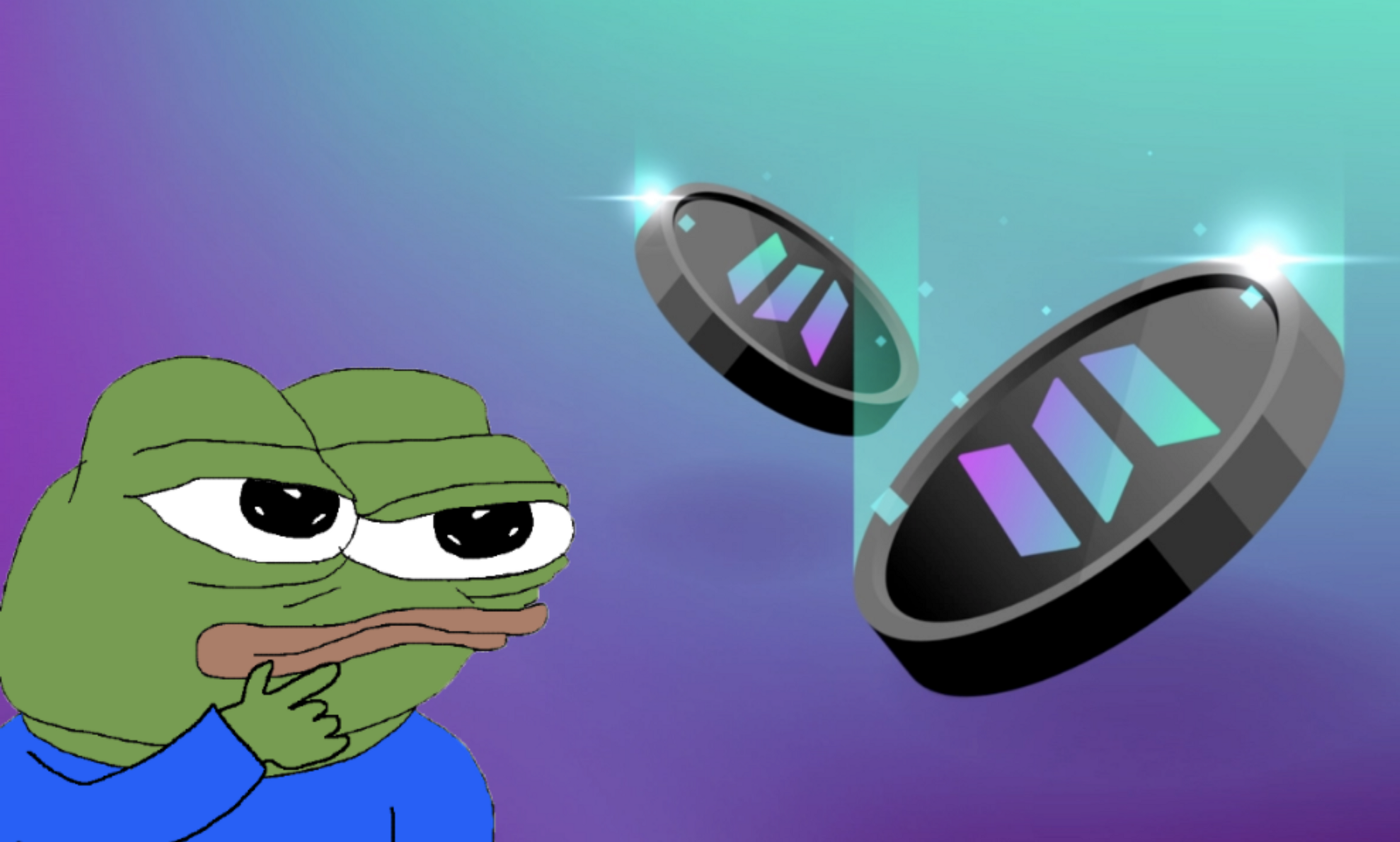 While many, including myself, have loved to snark a bit about how often Solana goes down, the emergent network is continuing to gain legitimate adoption. I entered the space specifically because of my intertest in Ethereum, but I am by no means ideologically tied to the first smart contract platform that came to market.
I have been hesitant on getting jazzed up about any other smart contract platform purely because none of the other L1s besides Ethereum and its EVM compatible sidechains so far have been able to gain significant adoption.
Well, that is definitely starting to change. Even in this bear market, Solana adoption has been accelerating.
Let's dive into some of the numbers.
Solana transactions and active addresses on the rise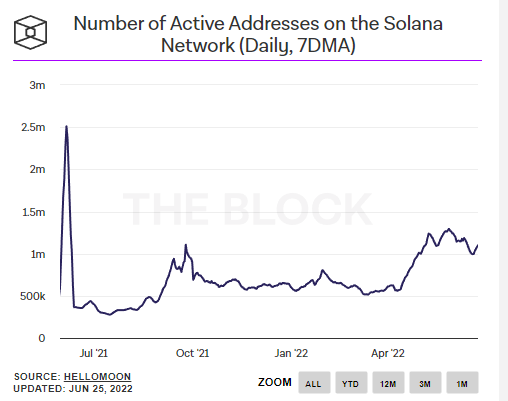 Both transactions and active addresses have been steadily rising on Solana since their low points in April, despite bearish price action in crypto markets.
Daily transactions based on a seven day moving average hit a low of 11.07 million on April 14th. On June 22nd, daily transactions based on a seven day moving average hit 31.66 million, which is an increase of 286%. Furthermore, daily active addresses based on a seven day moving average have increased from 617,940 on April 14th to 1.06 million on June 22nd, an increase of 1.7x.
Compared to Ethereum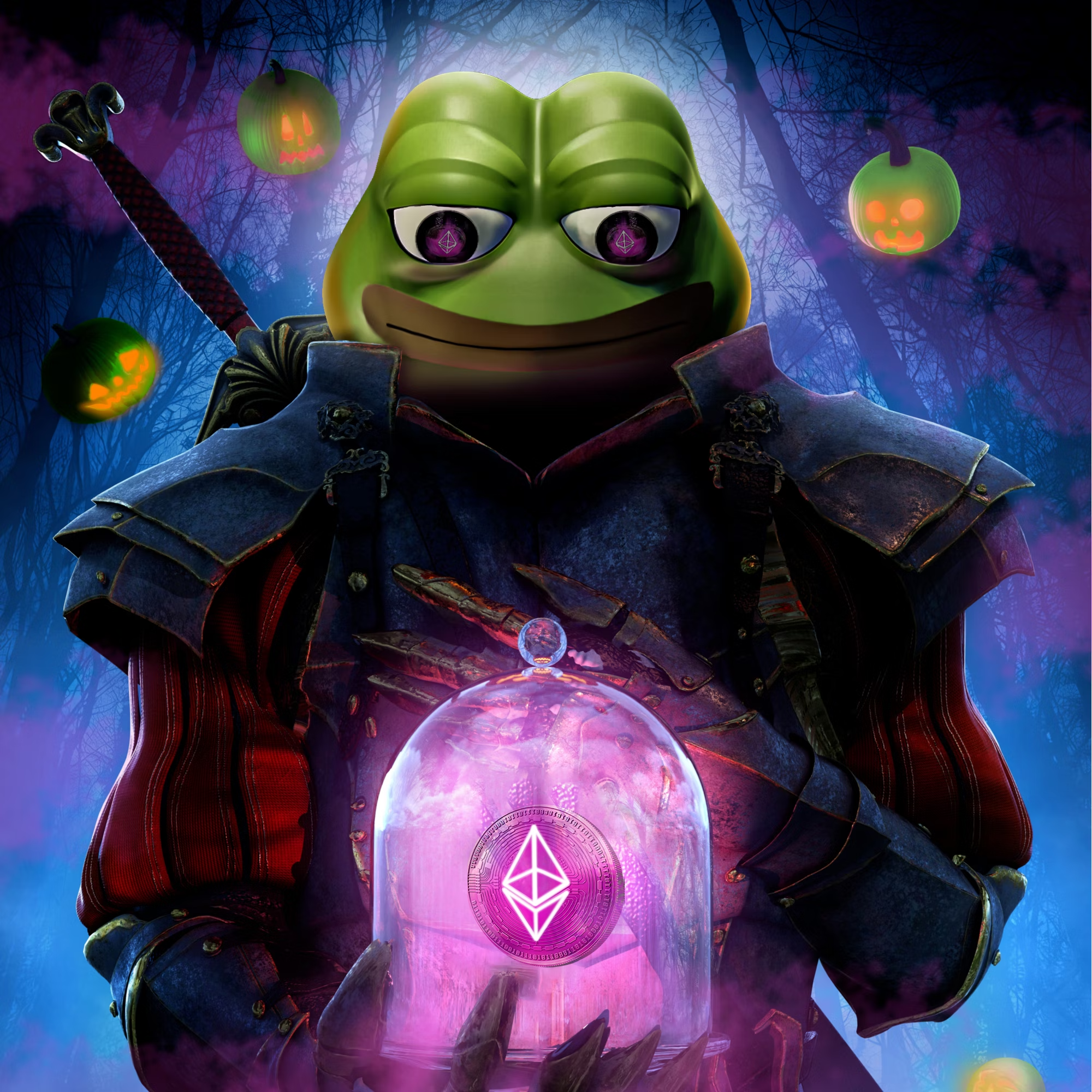 This positive short term trend for Solana starkly contrasts Ethereum's short term trend. Ethereum network activity continues to decrease in this bear market. In fact, active addresses based on a seven day moving average have decreased from 478,000 on April 14th to 450,000 on June 22nd, a drop of just under 6%. Furthermore, Ethereum's daily transactions based on a seven day moving average are also slightly declining, as they were 1.1 million on April 14th and hit 1.06 million on June 22nd.  
One big takeaway from the recent activity decline in Ethereum, and the recent increase on Solana, is that Solana now has both more daily active addresses and more daily transactions than Ethereum.
Note that the daily transaction number is not comparing apples to apples since transaction optimization is a much larger focus on Ethereum (i.e. reducing the number of transactions submitted on-chain by batching many transactions into one) because of high gas fees. Regardless, the data overall clearly displays Solana adoption is increasing while Ethereum is losing ground in the L1 battle.
Of course, the users on Ethereum are far richer on average than the users on Solana. Ethereum overall has a TVL of nearly $50 billion while Solana's TVL sits at $2.74 billion.
How I think about relative value
Should Solana's market cap be 1/10th of Ethereum's? I don't think so. While the TVL difference between the two chains is substantial, new users are flocking to Solana. Overtime, attracting new users will become the name of the game for L1s.
Of course, in a bear market none of this really matters. Yet when the time comes for redeployment of my cash into the market, I am considering entering SOL in size in addition to ETH because of its increasing adoption.
Disclaimer:
The Content on this email is for informational purposes only, you should not construe any such information or other material as legal, tax, investment, financial, or other advice. Nothing contained on this site constitutes a solicitation, recommendation, endorsement, or offer by Rapture Associates or Mattison Asher or any third party service provider to buy or sell any securities or other financial instruments in this or in in any other jurisdiction in which such solicitation or offer would be unlawful under the securities laws of such jurisdiction.
All Content on this site is information of a general nature and does not address the circumstances of any particular individual or entity. Nothing in the Site constitutes professional and/or financial advice, nor does any information on the Site constitute a comprehensive or complete statement of the matters discussed or the law relating thereto. You alone assume the sole responsibility of evaluating the merits and risks associated with the use of any information or other Content on the Site before making any decisions based on such information or other Content. In exchange for using the Site, you agree not to hold Rapture Associates, Mattison Asher, and  its affiliates or any third party service provider liable for any possible claim for damages arising from any decision you make based on information or other Content made available to you through the Site.