Rapture #179: Market Breakout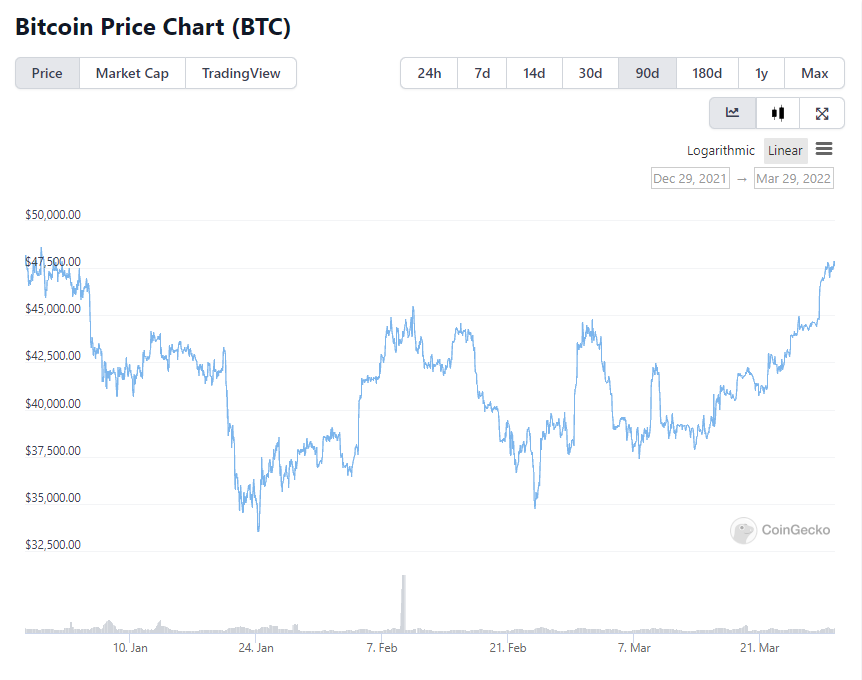 For all of you crypto short term bulls, I tip my hat to you! In the past 48 hours, both BTC and ETH have sustained a breakout of their previous ranges. BTC broke out from its $35,000 - $45,000 range, while ETH broke out from its range of $2,500 to $3,250. Both BTC and ETH were trading in the aforementioned ranges for 2.5 months since early January.
There are a few core reasons why the breakouts might have occurred that I wanted to highlight here.
King Kwon and Saylor Moon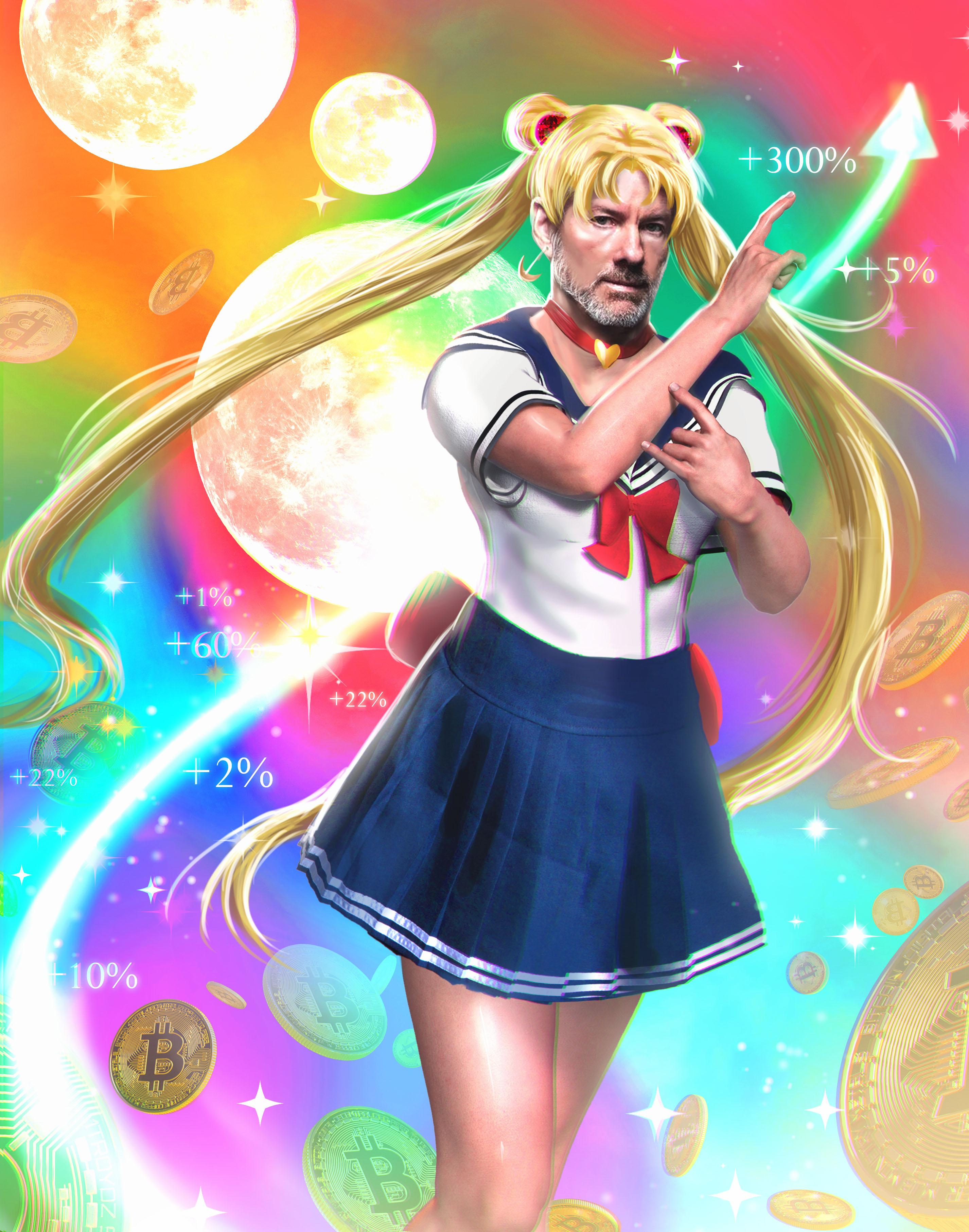 The biggest market force in my opinion right now is Do Kwon's relentless obvious buying of BTC for UST reserves. Frank Chapparo of The Block has tweeted that based on his conversations with OTC desks, no one wants to sell when there is such relentless scheduled buying occurring in the market. Furthermore, many hedge funds and family offices are buying $50 million in notional BTC/USD call options across the curve from April to December, positioning themselves for the further buying by Kwon.
While Kwon has only raised $2.2 billion for buying right now, rumors around the market are that he is going to do $10 billion, which is why so many institutions are opting to look at longer term options.
Personally, I think this rumor of $10 billion is a carefully constructed and disseminated one, but the fact of the matter is the market is treating it as truth. Undoubtedly, Kwon's buying is creating a bullish environment for BTC.
Furthermore, Michael Saylor just announced that a subsidiary of MicroStrategy has closed a $205 million BTC collateralized loan with Silvergate to... well... purchase more BTC. Saylor traditionally starts deploying capital into BTC within 48 hours of secured funding.
Whales publicly purchasing BTC is tough to go against in the short term.
Ethereum 2.0 Merge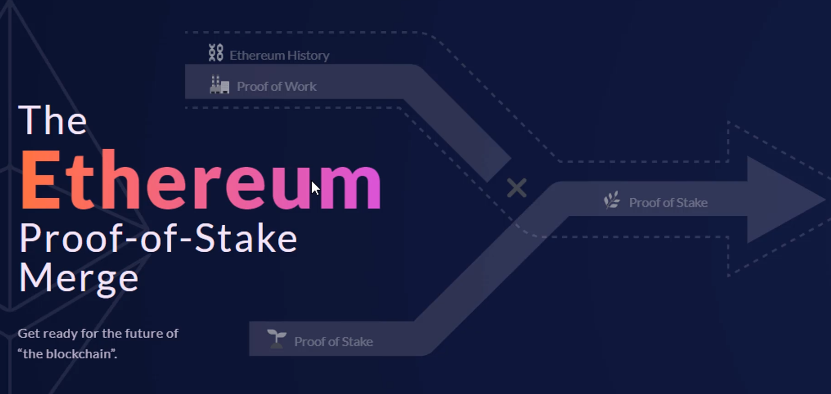 With the merge just around the corner (set for June), the narrative machine is starting to focus on how Ethereum for likely months will have no inflationary pressure and afterwards will have far less inflationary pressure than it does now, with it dropping from 5% currently to somewhere between -1% and 1%.
As I have written extensively, the merge is the biggest crypto event of the year. The media tends to love to cover such large events as evidenced by their historical coverage of Bitcoin halving events. Consequently, bullish sentiment for ETH is constantly rising.
As you can see from just google searches, interest in the Ethereum merge is going parabolic.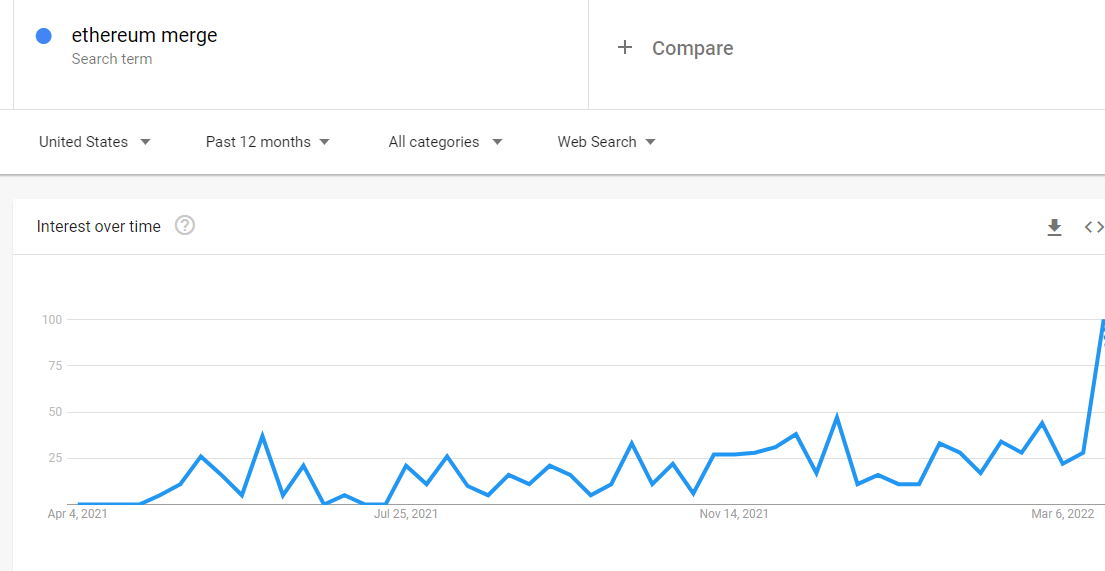 I have been having calls with many traditional investment firms regarding the merge, and I can assure you they are still very much getting up to speed on what the effects of the merge will be. Mist believe the merge will reduce gas fees rather than reduce inflation, meaning that the event likely is not priced in by the market.
Risk on environment
Despite many macro tailwinds, there are indicators the market has entered a risk-on period. The S&P 500 is nearly back to all time highs and meme stocks like Gamestop are up 27% in the past 5 days even though the stock is down 12.4% today.
If this general risk-on environment sustains, crypto benefits.
Disclaimer:
The Content on this email is for informational purposes only, you should not construe any such information or other material as legal, tax, investment, financial, or other advice. Nothing contained on this site constitutes a solicitation, recommendation, endorsement, or offer by Rapture Associates or Mattison Asher or any third party service provider to buy or sell any securities or other financial instruments in this or in in any other jurisdiction in which such solicitation or offer would be unlawful under the securities laws of such jurisdiction.
All Content on this site is information of a general nature and does not address the circumstances of any particular individual or entity. Nothing in the Site constitutes professional and/or financial advice, nor does any information on the Site constitute a comprehensive or complete statement of the matters discussed or the law relating thereto. You alone assume the sole responsibility of evaluating the merits and risks associated with the use of any information or other Content on the Site before making any decisions based on such information or other Content. In exchange for using the Site, you agree not to hold Rapture Associates, Mattison Asher, and  its affiliates or any third party service provider liable for any possible claim for damages arising from any decision you make based on information or other Content made available to you through the Site.