Rapture #172: Aping into Apecoin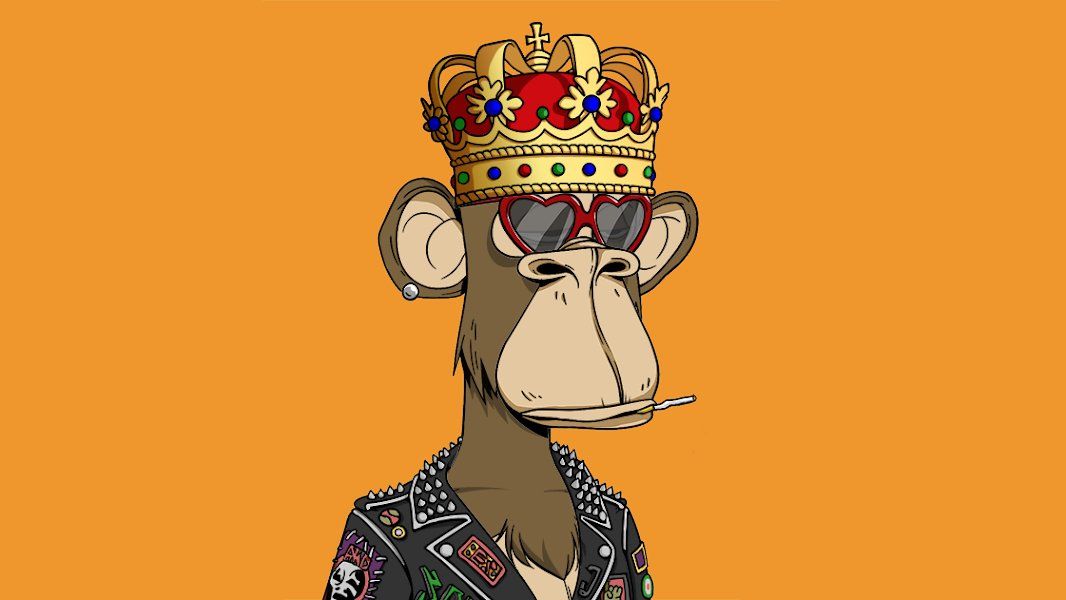 On March 17th, ApeCoins were airdropped to holders of the BAYCNFTs, MAYC NFTs, and more. This airdrop represents the first major ERC-20 token distribution based on a collection of top tier NFTs. While the ApeCoin DAO is sperate from Yuga Labs, the creator of BAYC, the developers of BAYC did endorse ApeCoin as the primary token for the BAYC ecosystem and future Yuga products.
Lets dive into what the ApeCoin does, how the market views ApeCoin, and the potential future impact of the airdrop.
Functionality of ApeCoin and Airdrop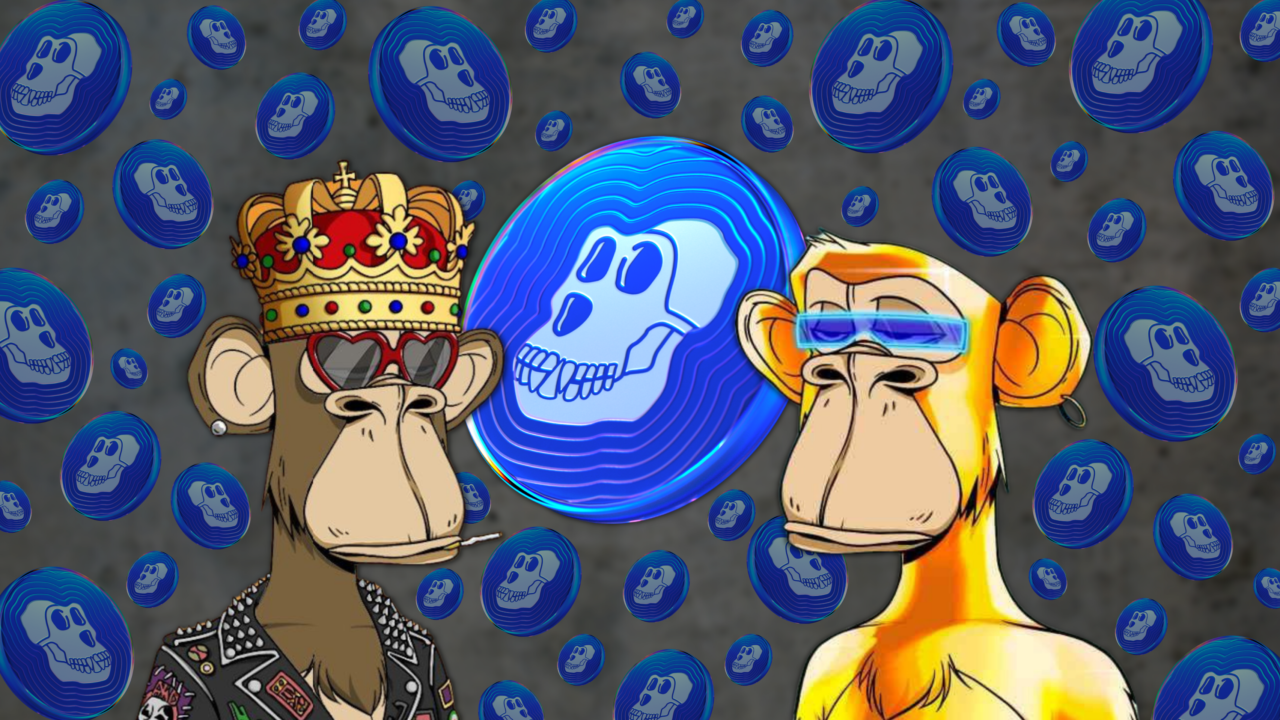 Like many other DAO related tokens, the basic functionality of ApeCoin is having governance rights over the ApeCoinDAO, which manages 470 million ApeCoins that are worth approximately $6.2 billion (wowzuh!) at current prices.
Beyond the governance functionality, ApeCoin will be used as a utility token for ApeCoinDAO's upcoming applications, which are currently not outlined. Typical crypto to launch a token and figure out most of the functionality of that coin later.
That being said, various games have already claimed they will be integrating ApeCoin into their ecosystem. For example, Benji Bananas, game being developed by the renowned Animoca Brands, is adopting ApeCoin as its in-game currency.
15% of all ApeCoins were distributed to BAYC/MAYC holders, with each BAYC owner receiving 10,094 coins while each MAYC owner receiving 2,042 ApeCoins. At current prices, the airdrop is worth around $132,635 and $26,832 respectively.
I had a friend pitch me BAYC when they had a floor of 6 ETH. I was of course too stingy at the time to spend that much on an NFT. Down bad :'(
Market reaction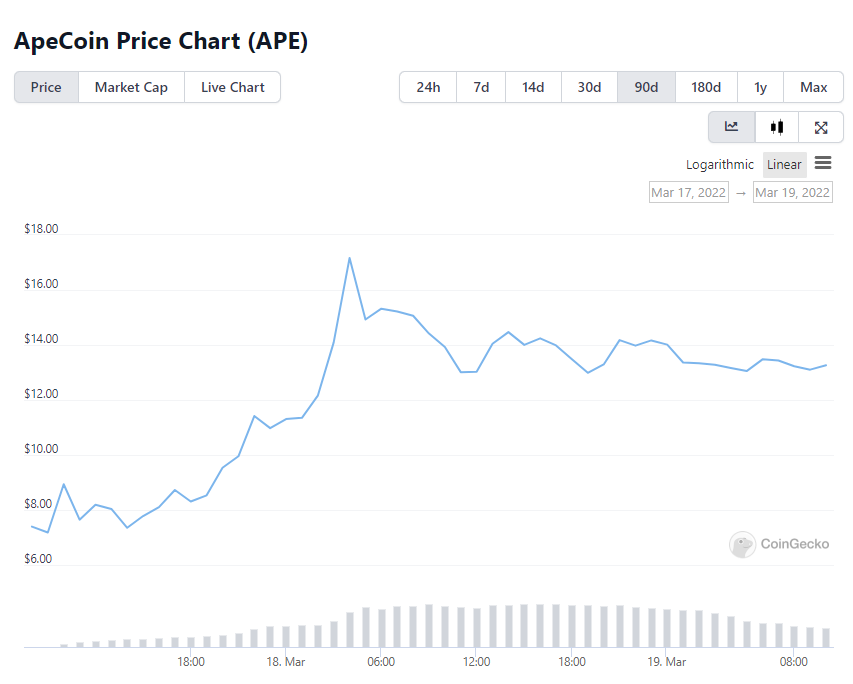 The market likes the ApeCoin! Already, ApeCoin has achieved a market cap of about $1.7 billion and a fully diluted market cap of over $13.2 billion, making the coin the 69th most valuable coin by market cap. The market bid up ApeCoins within the first 24 hours of launch, as the price increased by over 100% from $7.40 to a high of $17.17.
Future impact
I am curious to see if games with real adoption will be built around ApeCoin. As I have observed with LootNFTs, creating games around little more than a brand is a difficult endeavor.
That being said, I have no doubt nearly ever major NFT collection is now actively exploring launching their own ERC-20 considering the financial success of ApeCoin.
Disclaimer:
The Content on this email is for informational purposes only, you should not construe any such information or other material as legal, tax, investment, financial, or other advice. Nothing contained on this site constitutes a solicitation, recommendation, endorsement, or offer by Rapture Associates or Mattison Asher or any third party service provider to buy or sell any securities or other financial instruments in this or in in any other jurisdiction in which such solicitation or offer would be unlawful under the securities laws of such jurisdiction.
All Content on this site is information of a general nature and does not address the circumstances of any particular individual or entity. Nothing in the Site constitutes professional and/or financial advice, nor does any information on the Site constitute a comprehensive or complete statement of the matters discussed or the law relating thereto. You alone assume the sole responsibility of evaluating the merits and risks associated with the use of any information or other Content on the Site before making any decisions based on such information or other Content. In exchange for using the Site, you agree not to hold Rapture Associates, Mattison Asher, and  its affiliates or any third party service provider liable for any possible claim for damages arising from any decision you make based on information or other Content made available to you through the Site.