Rapture #155: Crypto's Influence in the Russian War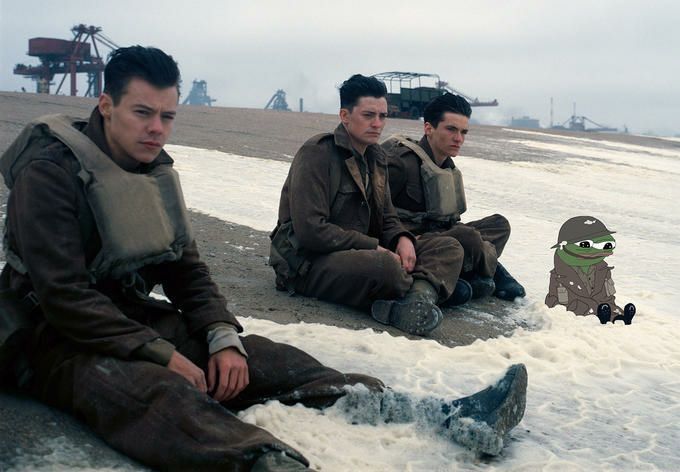 While this conflict has only just begun, crypto is already taking a larger role compared to any previous war. Since crypto allows for effectively the near instantaneous transfer of value to anyone, anywhere around the world via an internet connection, crypto's influence in times of conflict will increase because it circumvents the traditional financial system.
Russia and Ukraine Adopt Crypto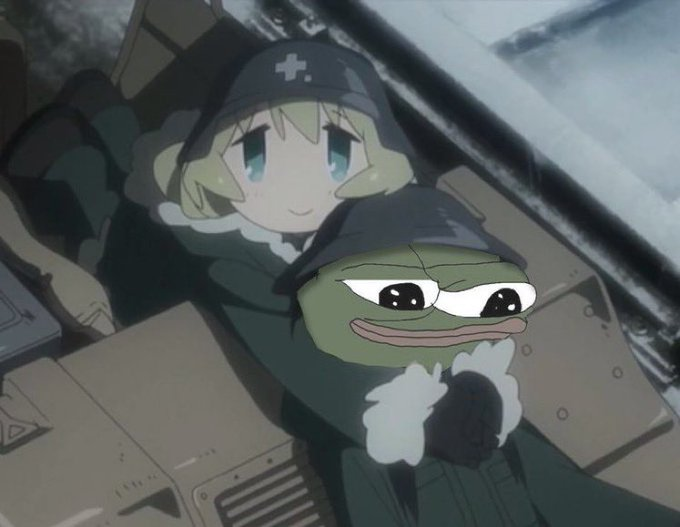 Both Ukraine and Russia before this conflict erupted into war quickly paved the way for crypto regulation, likely because both countries are worried about their financial systems being disrupted. Ukraine is concerned about Russia taking over its financial services, while Russia is currently being cut off from the world's financial system via sanctions.
Previously, the Russian central bank had called for a ban of crypto, but Putin tapped him on the shoulder, causing a change in policy. On the other hand, Ukraine has decided to begin regulating crypto not only because of the war, but also because Ukraine processes more transactions per day in crypto than in their native fiat currency (as reported by the NYTimes, would want to dig further into this claim).
Preventing Access to Crypto in order to Inflict Pain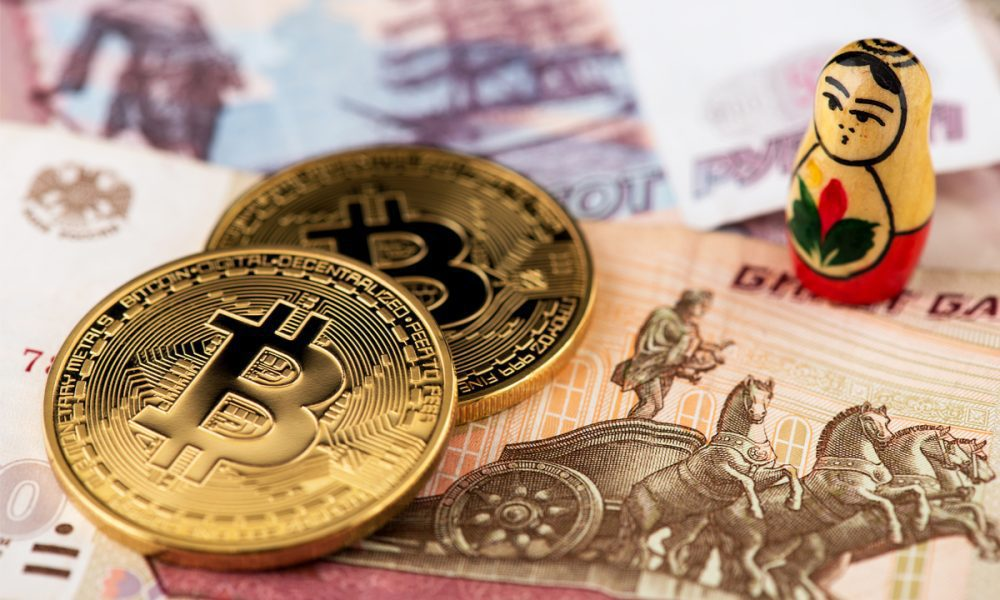 Yet regulations meant to ensure the propagation of crypto has not been the only government action involving this asset class. In fact, governments are now trying to control who can access crypto in order to maximize the pain targeted parties feel. Crypto allows for the easy circumvention of sanctions tied to the banking system, so governments of course want to restrict access to crypto by those who are using it to evade sanctions.
Ukraine has already asked crypto exchanges to block Russian users. Similarly, the US government has formally added crypto rules to its sanctions against Russia, which warns crypto exchanges not to facilitate crypto exchanges for institutions and individuals added to the sanctions lists, especially Russian Oligarchs.
Crypto Airdrop

Yet crypto is not only being used as a potential way to circumvent sanctions in this conflict. The craziest aspect of crypto entering this conflict is without a doubt the Ukrainian government executing an airdrop. Yesterday, the official Ukrainian Twitter account announced that they will be doing an airdrop based on the crypto donations received via their pinned tweet.
While the tweet does not disclose who would receive this airdrop, what cryptos will be used for the airdrop, or when the air drop would be distributed, the fact that an official government account is tweeting about airdrops is a massive signal that crypto will continue to be adopted by governments in times of conflict.
More than $25 million worth of crypto has been donated to Ukraine since February 24th, and more 25% of that amount has been donated in the past 24 hours since the announcement of the airdrop to donators.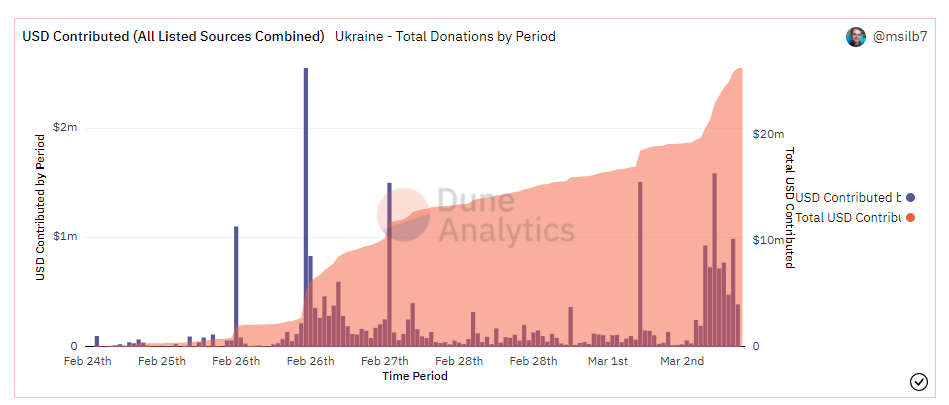 Takeaways
Crypto is increasingly taking a larger role in a country's wartime strategy. This adoption of crypto by governments at war is indicative as of a new strategic shift, as crypto allows for global crowdfunding, nearly instantaneous transactions, and the transfer of funds outside of the traditional banking infrastructure.
Disclaimer:
The Content on this email is for informational purposes only, you should not construe any such information or other material as legal, tax, investment, financial, or other advice. Nothing contained on this site constitutes a solicitation, recommendation, endorsement, or offer by Rapture Associates or Mattison Asher or any third party service provider to buy or sell any securities or other financial instruments in this or in in any other jurisdiction in which such solicitation or offer would be unlawful under the securities laws of such jurisdiction.
All Content on this site is information of a general nature and does not address the circumstances of any particular individual or entity. Nothing in the Site constitutes professional and/or financial advice, nor does any information on the Site constitute a comprehensive or complete statement of the matters discussed or the law relating thereto. You alone assume the sole responsibility of evaluating the merits and risks associated with the use of any information or other Content on the Site before making any decisions based on such information or other Content. In exchange for using the Site, you agree not to hold Rapture Associates, Mattison Asher, and  its affiliates or any third party service provider liable for any possible claim for damages arising from any decision you make based on information or other Content made available to you through the Site.