Rapture #137: Lack of Sleep over Inflation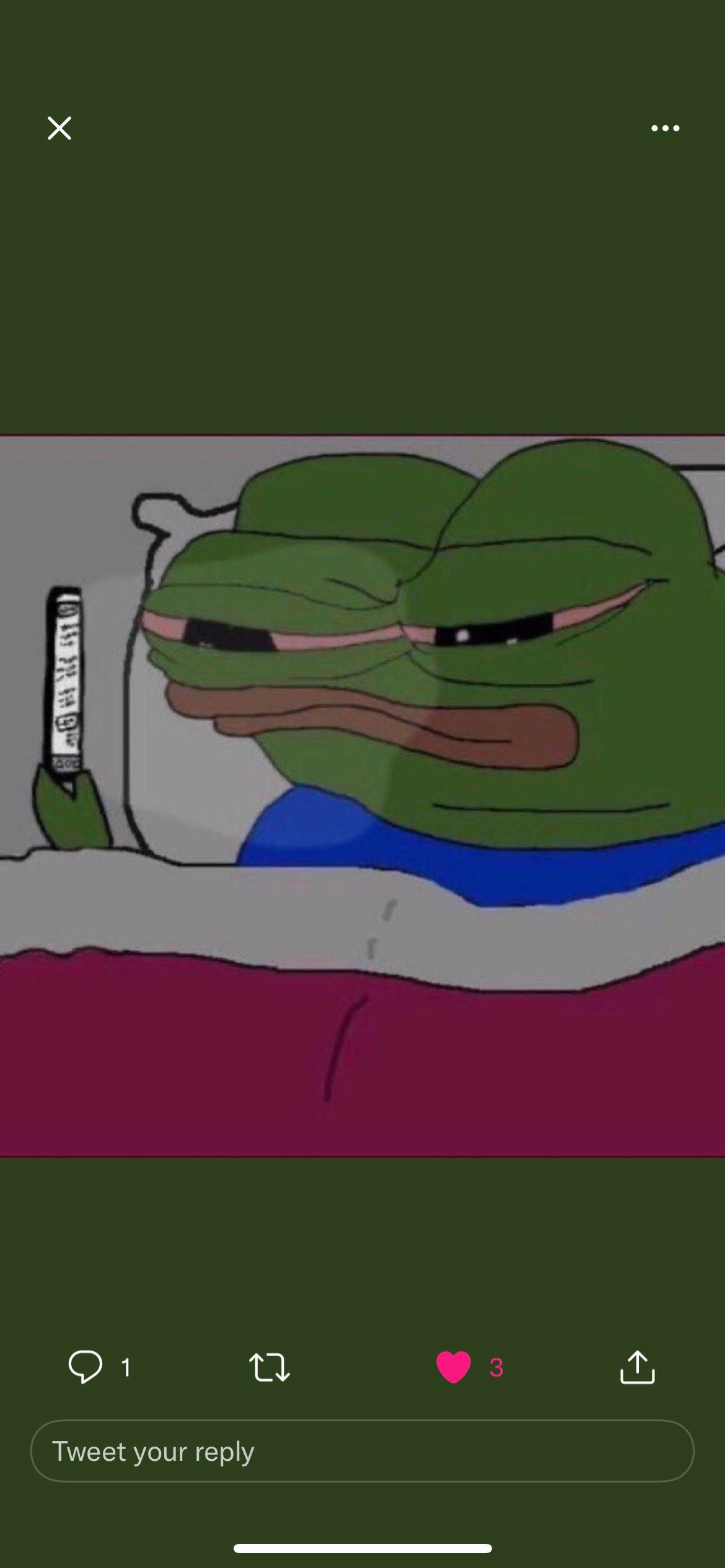 I got very little sleep last night. I dreamt that inflation came in dramatically lower than expected and Bitcoin immediately rallied to $60,000. Being predominantly out of the crypto market is more nauseating to me than being fully in and seeing my holdings drop substantially. I know this asset class is set to be the most transformative in the world, and the overarching trend will be bullish for years, so my choice to be in predominately cash is always gut wrenching.
Inflation comes in hot but not red hot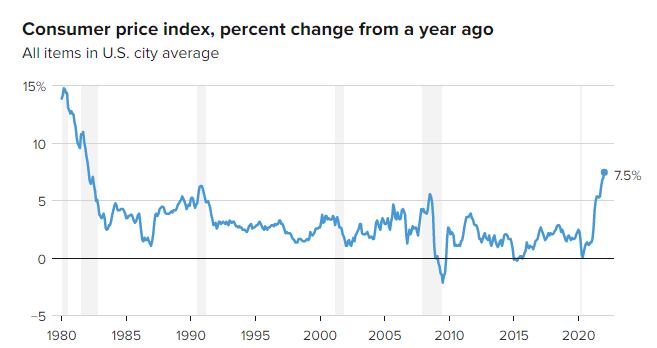 Yet when I awoke this morning and checked the news, inflation had come out at 7.5% YoY for the month of January, .2% higher than the 7.3% the market had expected. Not catastrophic, but definitely not promising. US futures now see a 50/50 coin toss of a 50 bps rate rise in March rather than a 25 bps. Yesterday, the market put the chances of that happening at 30%.
Furthermore, the 10 year treasury yield hit 2%, meaning the market is beginning to price in inflation potentially being here to stay which would lead to the Federal Reserve raising interest rates over a longer period of time.
Bitcoin dropped from $45,128 to $43,341, which is a 4% drop, but quickly completely recovered. For US markets, ARKK, my favorite proxy for risk-on sentiment, was down about 2% at the open while the S&P 500 was down about 1%. Though they have both recovered completely and are now on the rise.
The reaction to these numbers is not over and it will take a bit for the market to price in if the current expected 5 25 bps rate hikes for 2022 by the Federal Reserve this year will hold. If the market does not panic and begin selling risk-on assets, and if BTC is not treated as a risk-on asset if that panic occurs, this most recent 26% rise BTC has been in since it bottomed at approximately $35,180 could very well continue.
Takeaway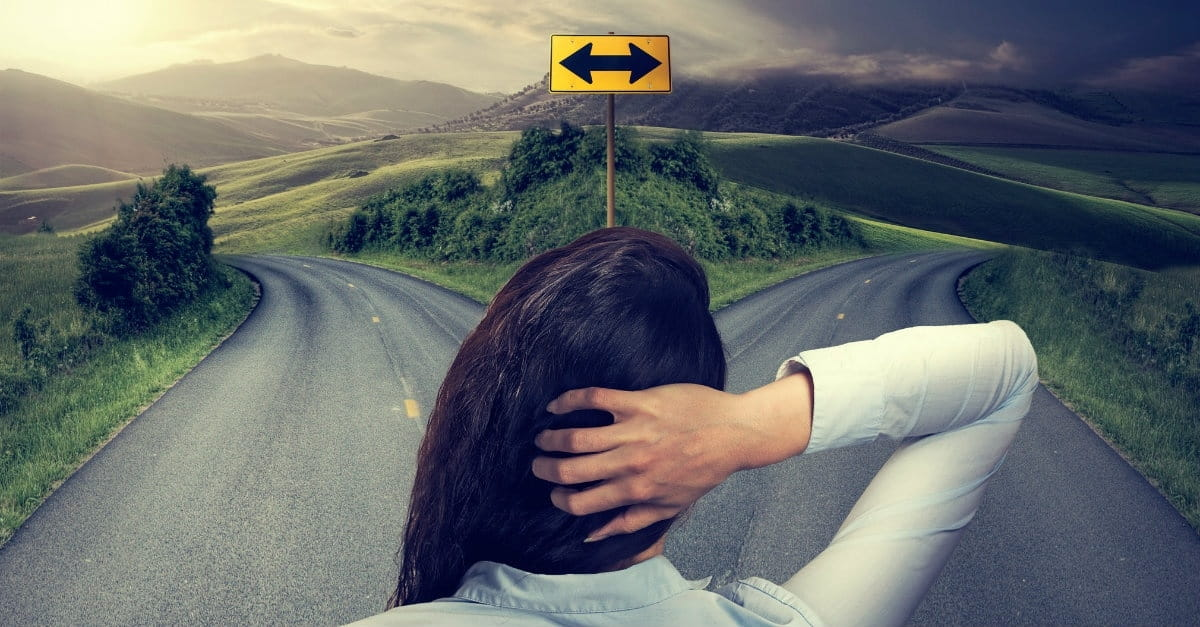 I still am not comfortable being dramatically in the market right now, but the last time I was heavily in cash was post Coronavirus crash in March 2020 and I was 100% wrong. Still, this situation seems different to me, as the Federal Reserve dramatically increased the money supply in response to the Cornavirus crash while today they might have to become severly hawkish to reign in inflation.
Furthermore, Joe Biden's favorability rating continues to tank and is currently at the lowest point since he was elected president. Currently, 56% of the US population according to poll finds him unfavorable compared to 38% favorable, and those numbers are continuing to get worse month over month, with inflation being the most concerning issue for voters. Politically speaking, I think the Federal Reserve will be pressured to react dramatically to inflation.
That being said, this most recent rally, and how the market is reacting to the inflation news today, is making me re-think my short term (i.e. less than a year) thesis that inflation scares will lead to dramatically increasing rate hikes, which then would lead to risk-on assets being sold and crypto would be treated as a risk-on asset. All of these market complications occurring at the end of a 3 year bull run for crypto made me think it was a perfect backdrop for a bear market.
Disclaimer:
The Content on this email is for informational purposes only, you should not construe any such information or other material as legal, tax, investment, financial, or other advice. Nothing contained on this site constitutes a solicitation, recommendation, endorsement, or offer by Rapture Associates or Mattison Asher or any third party service provider to buy or sell any securities or other financial instruments in this or in in any other jurisdiction in which such solicitation or offer would be unlawful under the securities laws of such jurisdiction.
All Content on this site is information of a general nature and does not address the circumstances of any particular individual or entity. Nothing in the Site constitutes professional and/or financial advice, nor does any information on the Site constitute a comprehensive or complete statement of the matters discussed or the law relating thereto. You alone assume the sole responsibility of evaluating the merits and risks associated with the use of any information or other Content on the Site before making any decisions based on such information or other Content. In exchange for using the Site, you agree not to hold Rapture Associates, Mattison Asher, and  its affiliates or any third party service provider liable for any possible claim for damages arising from any decision you make based on information or other Content made available to you through the Site.